2018 Roses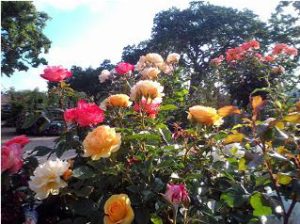 Our 2018 Rose list has been published – Just in time for the Fall Rose Show.
Roses begin arriving mid-December and trickle in into January.
Roses pre-ordered now through December 1st receive a 15% discount.
The annual Fall Rose Show will take place October 7 & 8 here at Alden Lane Nursery.
Our roses are grown in paper pulp pots. We recommend cutting the bottom off the pot and slitting the sides before planting.
See how to plant roses the Alden Lane way here.