Alden Lane Nursery is situated within a grove of centuries-old-oak trees. The setting, combined with a vast selection of plants and friendly customer service makes Alden Lane a unique destination garden center.
Come and visit Alden Lane Nursery for an extensive selection of trees, flowers, perennials, shrubs, garden accessories, indoor plants and orchids and support materials. We employ friendly and helpful staff with years and years of horticultural experience ready to offer ideas and assistance.
Alden Lane serves as host to many community events each year including shows, festivals, classes, and meetings. See our event page and classes page for upcoming activities.
Follow us on Instagram https://www.instagram.com/aldenlanenursery/
---
Classes
Get your Maples Ready for Spring!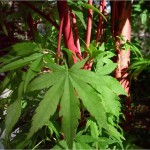 Join Japanese Maple expert Barry Hoffer on Saturday, February 24th from 1-2:30 p.m.  He will discuss proper pruning, in-ground and container planting, along with root pruning. There's something for everyone. The cost is $5.00 per person. Call (925) 447-0280 to reserve your spot in the information packed class.
---
Orchids 101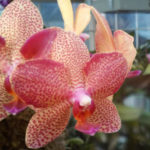 Saturday, Feb 24th, 10:00 to 11:30 am
What do I do now that my orchid has finished blooming? That question and dozens more will be answered by our orchid expert, Sue Fordyce, as we de-mystify the orchid world with practical advice and Ah-Hah! moments.
When you finish this easy to understand class, YOU will be the expert and have the confidence to make your orchids thrive and to re-bloom again. You may bring a couple of orchids you have questions about. The class fee is $15.00, and you can bring a friend for free! Please sign up with our Alden Lane Cashiers at (925) 447-0280
---
Quilting Class with Alex Anderson
Improvisational 3 Day Play Date With Alex Anderson
Mar 9-11, 2018, 9 am to 4 pm – $329 includes lunch each day.
Join Alex for a fun improvisational long weekend
In this class, you will construct a small art piece as you set aside the traditional rules of quilt making. You will learn freeform piecing techniques and various approaches to machine appliqué. We will also discuss straight-line quilting. You will stretch your creative muscles in ways you have never expected,  learn more here.
---
Ongoing Series of Classes and Workshops
Crafternoons
Crafternoons are a chance to access your inner artist once a month at Alden Lane! They are an opportunity to get together and create something amazing and have a bunch of fun doing it. Even better- invite a couple of friends to do it with you! These make and take projects don't require any special skills, and kids from 12 to 112 can do them (although younger kids could do it with the help of an adult).
Felted Landscape Saturday, February 17
Botanical Impressions Plaque Saturday, March 17
Cactus Pots Saturday, April 21
Cement Head Planter Saturday, June 16
Cement Leaf Class Saturday, July 28
Felted Bowl Saturday, August 18
Fall Wreath Saturday, October 20th
Felted Scarf Saturday, November 3
Felted Snowman Saturday, Dec. 8th
Read details about all Crafternoons for 2018
---
Alden Academy
Alden Academy is a series of gardening tutorials featuring helpful, experienced gardening coaches. We will guide you (IN PERSON and not electronically) through a series of subjects, visually making them easy to understand and meant to give you very satisfying results and horticultural success.
PASSPORT TO SPRING – Three inspiring speakers plus lunch! – February 10th
VEGGIES 101 – March 10th
VEGGIES 101 – April 14th
ROSES 101 – May 12th
LIFE IS A BOWL OF BERRIES – June 9
LET'S TALK CITRUS – July 14th
SHADE CONTAINER GARDENING – August 11th
BULBS FOR BEGINNERS – Sept. 8th
HOUSEPLANTS 101 – November 10th
WINTER BLOOMING PLANTS – December 15th
Sign up in Advance! Read all the details here
---
Alden lane Nursery presents – Alden Kidz
We love our junior generation of new gardeners and have designed a few activities to foster their creativity (that doesn't involve electronics)! Come and enjoy the outdoor venue and come away with a memory of fun and a crafty project to take home. Adults are always welcome to participate on their own or in tandem with a child.
Fairy Door June 2, 3:00 to 4:30 pm – $28.00
Fairy Garden – Dinosaur Habitat August 4th, 10:00-11:30 am – $38.00
Fossils FUN October 27th, 3:00 to 5:00 pm – $25.00
Holiday Deco Workshop for Kids December 1, Flex-time – 10:00 am – 12:00 pm – $10.00
---