Quilting in the Garden  – September 22nd & 23rd – 2018
The 2017 Quilting in the Garden quilt show was a spectacular event with hundreds of quilts displayed throughout the nursery. A big thanks go out to all the volunteers who arrived early or stayed late to hang or take down quilts. Thanks to all who displayed quilts, especially our featured artist Edyta Sitar and our guest artist, Debby Schnabel. What a wonderful event… the following pictures begin to capture the thrill. Make plans to come next year!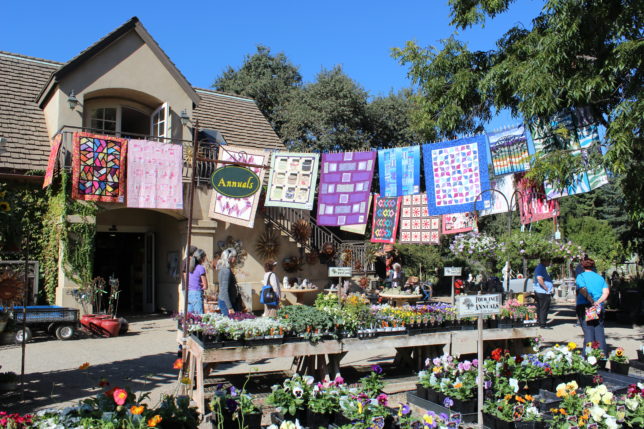 Quilting in the Garden is always held the 4th weekend in September. This year nearly 300 quilts were displayed throughout the nursery, hanging in the greenhouse and from the branches of dozens of majestic oak trees.
The quilt show itself is always free, however, many quilters to sign up for one of several quilting classes held in the week leading up to the show.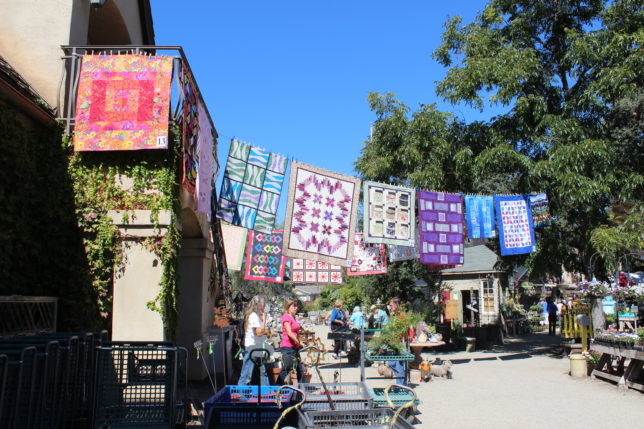 Each year Quilting in the Garden at Alden Lane Nursery is a showcase for the amazing art of quilting. In 2017 we featured Edyta Sitar of Laundry Basket Quilts and Debby Schnabel was our guest artist. We also showcase dozens of quilts made by the quilting public.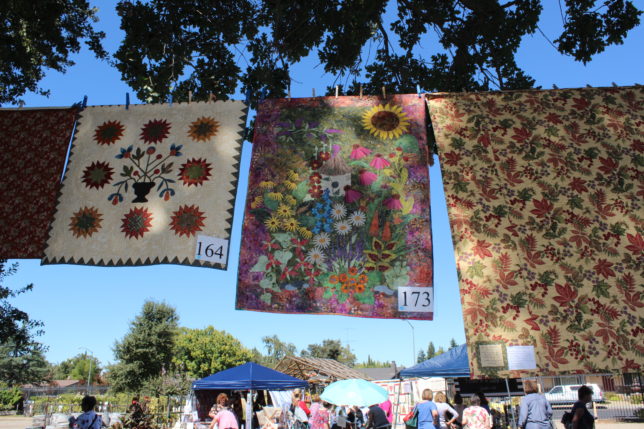 Our enormous and beautiful heritage oaks serve as both support structure and background for this wonderful 2-day display of color. Mark your calendar for next year. We'd love to have your quilts in the show as well.