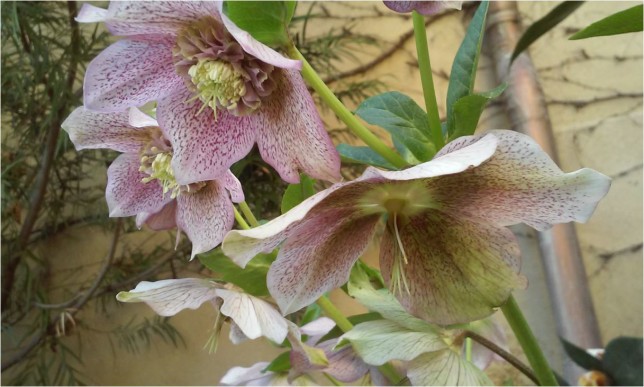 Winter blooming Hellebore is showing off its blooms right now. Helleborus orientalis or Lenten Rose is an often overlooked star in the winter garden, blooming for as long as 4 months, the 2 ft. high perennial deserves a mention as a great addition to a shade garden.
It is a classic, old-fashioned garden flower for shade; a wonderful addition.  It is hardy and easy to grow; known to outlive the gardeners who love it and it blooms in shade.
Lenten Rose, It may be old-fashioned, but the collection now includes new hybrids and cultivars with interesting colors from wine-red to chartreuse.
Hellebores grow in moist organic, well-drained soils. Perfect for a woodland garden. They are hardy and long-lived, and we have a number of them blooming in the nursery now…. consider where you might plant one or more!
.