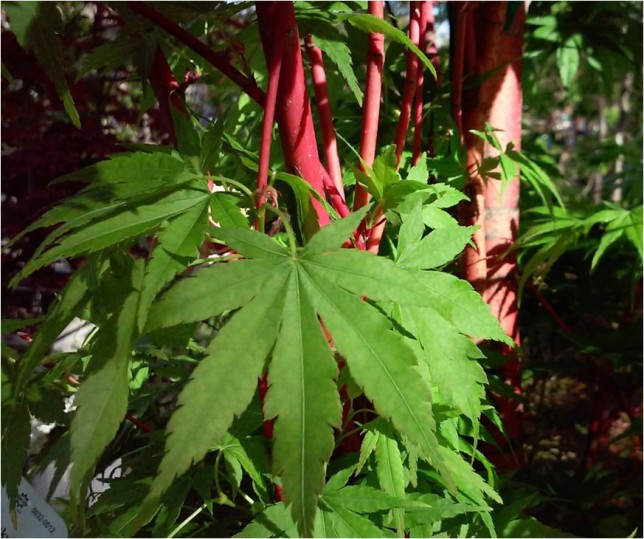 Japanese Maples In Your Garden
Looking for a special accent in the garden? Plant a Japanese Maple with its colorful bark and cut leaves. We have a nice selection of both green and red leaf varieties, coral bark and cut leaf specimens. Now is the time to take advantage of perfect planting weather and select Maples in their prime. Included in our collection this year are:
Red Dragon – a lacy red leaf maple that stays small and holds its color well in summer heat.
Crimson Queen – this variety has weeping branches of crimson-purple foliage. In autumn, the finely cut leaves turn a brilliant crimson.
Emperor One – has dark purple-red foliage. In the fall it turns a brilliant scarlet-red color.
Bloodgood – offers deeply cut, purple-red leaves that hold their color well through the summer. In the fall it has striking crimson-red color.
Sango Kaku – features green leaves that turn brilliant yellow in fall. After the leaves drop, the stems show off a bright coral-red color.
Viridis – delicately dissected bright green leaves turn golden-yellow and red in the autumn.
Seiryu – this laceleaf maple has finely dissected leaves that are tolerant of heat. Foliage turns to gold, light-yellow and crimson in the fall.