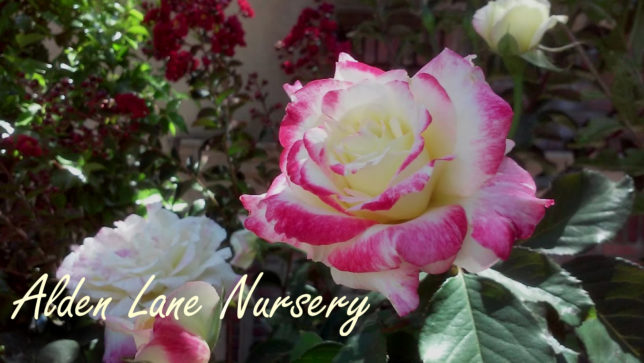 In today's gardens, the rose is the most popular flower. Did you know over 50 million homes have at least one rose bush in their garden? That leaves a lot of homes that have not yet jumped on the Rose Band Wagon! Our valley has some of the best growing conditions; it has been dubbed, " The Valley of Wine & Roses." In past decades roses were grown commercially in Livermore and Pleasanton.
The good news, roses are sustainable and artful landscape additions.
Roses add such beauty, fragrance, curb appeal and color to your garden. Roses will also attract most needed beneficial bees to the garden for pollination. Don't be afraid of the bees, left alone they are harmless and valued in the garden.
Most roses will bloom the first year and grow under many different climatic and soil conditions. However, when given optimum conditions, roses will thrive for years to come.
Don't be afraid to experiment using roses in your landscape. Some uses might include:
low growing types for planting along beds or lawn,

a pathway leading to your front door,

mass plantings of floribundas, miniatures or even hybrid teas for a magnificent blast of color and beauty,

hybrid tea roses to create a beautiful and colorful cutting garden to fill your vases with all season long,

a climbing variety to grow up a trellis or over an arbor,

tree types, making a great backdrop and companion plant to other shrubs and perennials in your garden,

and roses which thrive in containers on a porch or deck.
Whichever you choose, all lend themselves to a very casual or formal looking landscape. Oh, my! So many options! Next time you are wondering what can I plant, consider using roses. We're ready to help you select one, two or even three that will suit your style. You'll be glad you did!