Winter temperatures are dropping, and a cold snap is expected to hover near freezing this week. Let the weather reports be a reminder to protect frost-tender plants.
Water your plants (except succulents) before cold temperatures; thirsty plants suffer.
Use frost bags & protective grow fabric over citrus, bougainvilleas & other tropicals.
Drape non-led string lights over a plant before covering for added warmth.
Spray Cloud Cover, Freeze Pruf or Wilt- Stop to provide a few degrees of protection.
Protect frost tender plants in the garden with spray-on Cloud Cover. Spray the leaves of the plant thoroughly on both sides to seal in moisture. This will help the plant survive those colder night temperatures we can get in the fall. Cloud Cover is available in a ready-to-use applicator or a concentrate. Make sure your plant is well watered in advance of the application. Reapply monthly for added protection.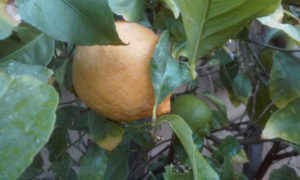 Cover Frost Tender Plants with a frost protection fabric or bag.
Decorate your frost-tender plants like citrus, bougainvillea and hibiscus with non-led outdoor Christmas tree lights then cover them with a Haxnicks Fleece Jacket made of translucent fabric.
Keep an eye on soil moisture levels around plants.  Plants use less moisture in cool weather but can actually go dry if we stretch a few weeks without rain. Water occasionally as necessary. A thirst plant will suffer damage in a freeze.