One of the prettiest and most often overlooked shrubs to plant for late fall and winter color is the Sasanqua Camellia. This cousin of the commonly planted Japanese Camellia is more sun tolerant (full a.m. sun) and depending on the variety makes an excellent gracefully branching ground cover or espaliered shrub, informal hedge as well as a good container plant. You might also plant a Sasanqua Camellia under trees to give color to otherwise green backdrops. Some varieties of Sasanquas begin blooming around Thanksgiving and other varieties are colorful at Christmas.
You will want to follow a regular watering schedule during the first growing season to establish a deep, extensive root system.  Provide well-drained soil, rich in organic matter. Feed with an acid fertilizer after bloom.  Keep roots cool with a thick layer of mulch.  Pruning time should be done in the spring after flowering has ceased.
Alden Lane has received a shipment of heavily budded and some blooming varieties of Sasanqua Camellia. And it's the best time to choose them while you can see the actual flower shape and the color.
We've listed below the top varieties that have been selected for their outstanding ability to perform. Not only are they covered with hundreds of flowers during the fall and winter but the dark green evergreen foliage is a plus for any garden.
EARLY SEASON
Shishi Gashira. Semi-double to peony form, lovely soft pink blooms. Low spreader.
Show No Sake. Semi-double to rose-form flowers with a lovely soft pink color.  This camellia is very versatile and does great in a large hanging basket, as a groundcover or vining up a wall.
Yuletide:  Brilliant, fiery red, single blooms centered with bright yellow stamens. Upright.
MID SEASON
Apple Blossom is a vivid cerise red coloring edge the white petals of these large single blossoms. Lovely contrast is added by the crown of golden stamens. Upright growth pattern and blooms in mid-season.
Setsugekka. Large, semi-double blooms, white ruffled petals and showy yellow stamens. Upright growth. Mid season.
White Doves. White semi-double to loose peony form. Spreader. Mid season.
LATE SEASON
Camellia x 'Winter Snowman' is from The Ice Angels series. This Camellia is truly a timeless beauty.  New growth is a striking deep burgundy-red to deep green on the leaves and will definitely add color to your winter garden.  The flowers start with pink buds opening to semi-double pure white flowers in the winter.  Average height is 5′-6′ and spread is 4′-5′.  Its growth habit is upright. You will want to plant this beauty in morning sun afternoon shade.  Loves acid soil and use a Camellia fertilizer during the growing season.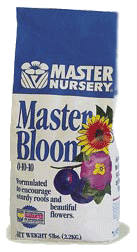 Feed camellias through the cooler months with Master Bloom to promote flower and bud development. Good for all your blooming and fruiting plants including roses, lilacs, perennials, azaleas and citrus.