Summer is Here & We are Showcasing New Collections of Art!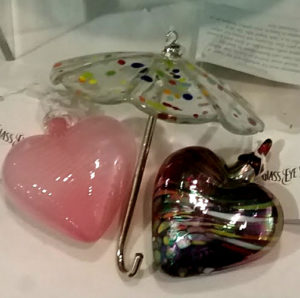 Hand blown glass ornaments make beautiful gifts and add color to your home. Hang in front of a window or even outside from a tree to let the sun light up the colors. From Glass Eye's Seattle Studio comes beautiful hand-blown bumbershoots (umbrellas) and balls in all types of colors and patterns. Luke Adams Glass presents exquisite glass heart ornaments in a range of colors. Each piece is unique and handmade.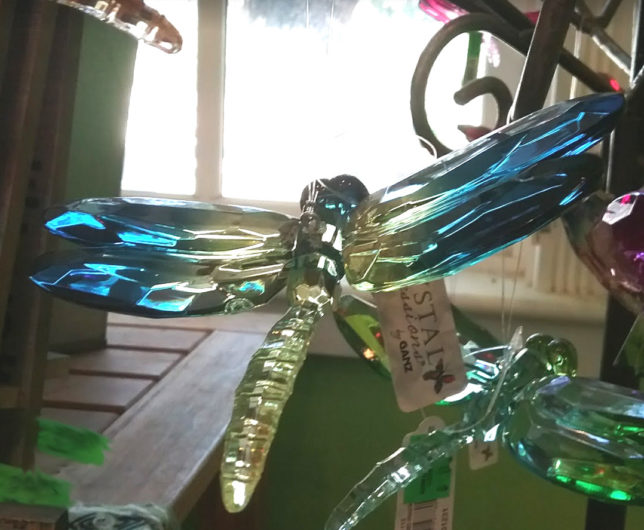 Crystal dragonflies, angels, and drops are another beautiful addition to any window. Create a rainbow and add some sparkle to your world!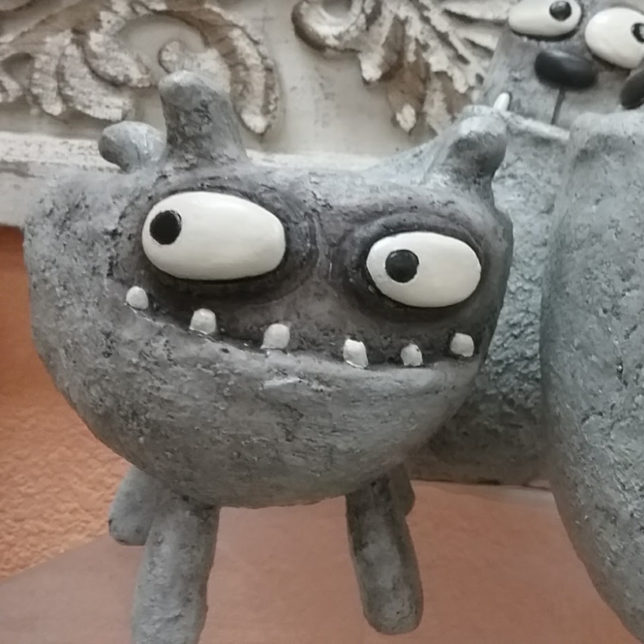 Whimsical cats and dogs from Blob House Designs are cute sculptures sure to bring a smile to the faces of all animal lovers.
Come celebrate art with us every day of the month and especially during Art Under the Oaks.