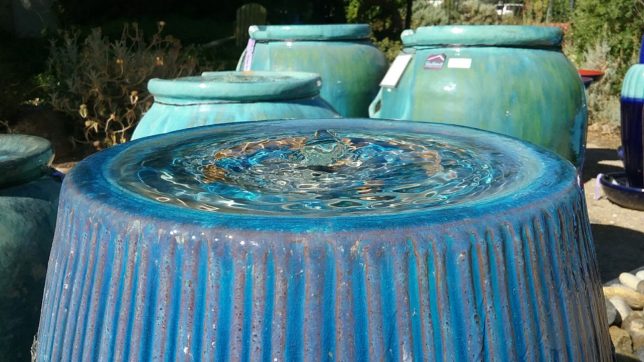 The dry heat of summer may have you yearning for the cool sights and sounds of a bubbling stream.
The sound of moving water has a calming effect and seems to suggest the temperature is cool. Place a small fountain on a patio or even inside the house for a perceived drop in temperature, and do it guilt free without wasting water.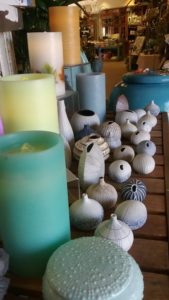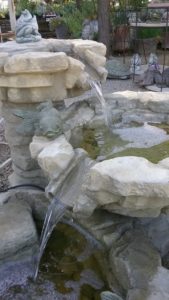 We have a nice collection of statuary fountains in various sizes and beautiful urn fountains to work into the landscape or place on a patio. We also have classic bamboo water features that sit on the edge of a pot and small candle fountains for indoors.
Come hear and see these fountain kits; you might not want to leave without one.