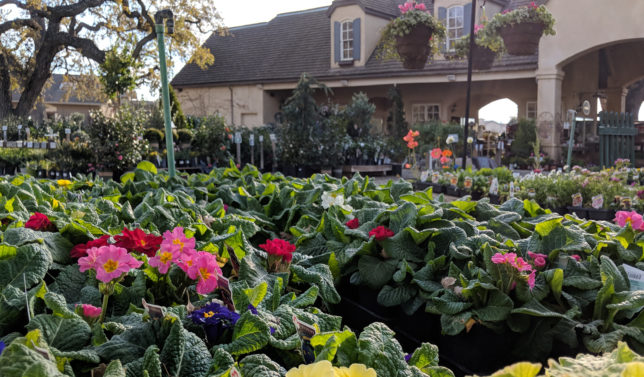 For gardening in the shade, don't forget Primroses. These blooming beauties will flower for the months ahead and bring cheery relief to the dreary winter garden. They grow in a multitude of colors.
Primroses come in a few different varieties and feature candy store colors for the shade. They bloom into May and look great with needlepoint ivy or dark green boxwood.
Planting
Plant Primrose in morning sun or bright shade. They will thrive in a pot with Master's Pride Potting Soil, or in the flower bed into soil improved with Master Nursery Planting Mix.
We usually grow them as annuals to be replaced at the end of bloom. Technically they are perennials that will grow on year after year.