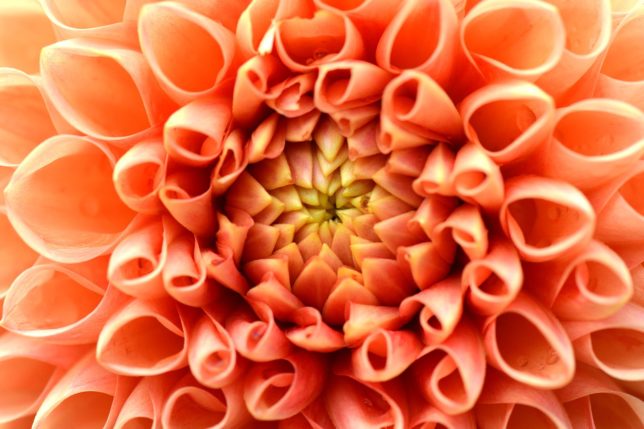 Spring bulbs are arriving now and in the weeks ahead. These include corms, tubers, and rhizomes for most of the summer blooming flowers such as gladiolus and dahlias.
Dahlias are beautiful because they are bright and often very large and have the added benefit of attracting pollinators. They also have a long blooming season and make an ideal, long-lasting cut flower. 
This beautiful sun-loving perennial bloomer is the official flower of the City of Seattle and also the national flower of Mexico. We have sought out Dahlias in a wide variety of heights and forms to suit any garden or landscaping theme.
Plant large dahlias 3 to 4 feet apart; plant smaller dahlias 2 feet apart. Plant dahlias in a spot in the garden with full sun or morning sun. Give them soil that drains well. Select tubers now and plant them as the ground begins to warm in spring (store in a cool spot until ready).
Planting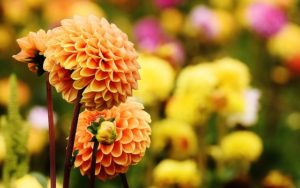 Dig a big hole, 8-10″ deep and improve the soil with a generous amount of Gold Rush soil amendment. Add Master Nursery Bone Meal and mix in the bottom of the hole and plant the bulb (actually a tuber) on their side, 4″ deep with the cut stem, if visible facing up. Nurture them with water and an additional feeding of Rose & Flower Food as the buds form in summer and also feed monthly through September. Watch for a spectacular summer display that will continue right into fall.
Water in and then only water when you see leaves emerge. Dahlias then appreciate moderate watering, which should look like a nice thorough soaking 2 to 3 times a week after the weather warms.
For best appearance and to keep the blooms coming, snip off the faded blossoms.
In fall, many gardeners dig up their dahlia tubers to store in a cool, dry spot for winter. We are in a mild winter region, so ours planted here at the nursery bloom year after year without lifting and storing.