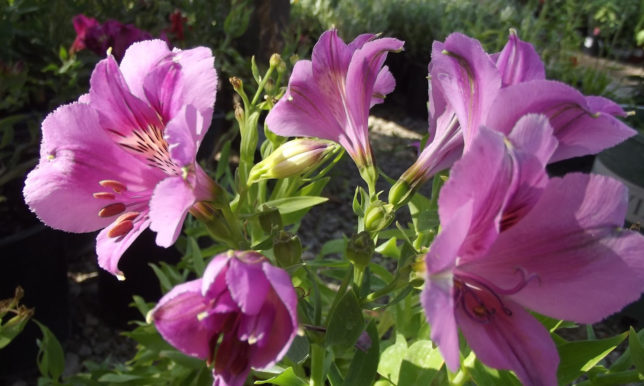 Alstroemerias or Peruvian Lilies are blooming around the nursery in a bright array of colors and their attention-getting flowers deserve a place in your garden.
Alstroemerias caught the fancy of gardeners in the 1980's and have not stepped out of the spotlight yet. It is one of the best cut flowers on the market, often lasting 1 to 2 weeks in your home.
Alstroemeria can fill a good sized spot in your sun garden if you let them. These long-lived perennials are a reliable bloomer from spring through summer. They are available in a wide range of colors, therefore, complementing many of your other plantings.
We carry a couple of different types, Princess series include Compact growers from 10 to 18 inches, multiple color choices.
Inca Series includes taller plants from 12 to 28 inch tall. They have strong stems for great cut flowers, love wet or dry conditions and they come in yellow, purple and many more colors.